---
---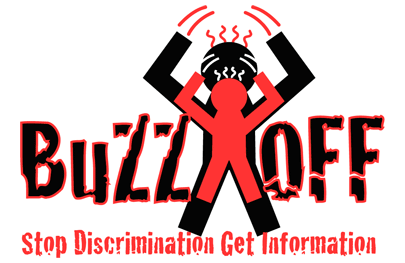 The Children's Commissioner launched the buzz off campaign and with the help of The Liberty group won a small victory last week by getting the Kent County Council to ban the mosquito devices from buildings in its jurisdiction. They started the Buzz Off campaign in February 2008. They soon hope to get a similar law passed by the government and prevent the use of the Mosquito in everywhere in England.
According to this BBC Article, 3500 mosquito devices are in use throughout England.
This really doesn't affect the use of teen buzz, the mosquito ringtone but, it's interesting to see that even many adults are appalled by the use of such a device even when they can't hear it.
I could certainly go on and debate the issues involved with the device but this site is about the teen buzz ringtone a.k.a. the mosquito ringtone.
---
12 Comments
MEOW
August 18th, 2008 at 5:05 pm

Nena
September 13th, 2008 at 3:34 am

tahrey
September 23rd, 2008 at 2:46 am

tahrey
September 23rd, 2008 at 2:47 am

Ariel
November 4th, 2008 at 8:58 pm

Advancebo
November 22nd, 2008 at 9:52 am

White Plains Teens
February 26th, 2009 at 10:06 am

Jordan
March 1st, 2009 at 4:14 pm

Bradley
March 15th, 2009 at 1:55 am

Greg
March 26th, 2009 at 7:33 pm

AK
July 1st, 2010 at 12:13 pm

Andrew
October 23rd, 2011 at 1:45 pm

Leave a Comment